We Love to Paint! ... and it Shows!

We are Painters-in-Germantown, Painters-in-Collierville. Painters-in-Southaven, Painters-in-Olive-Branch, Painters-in-Hernando, Painters-in-Memphis.

Great Interior Painting Requires Good Prep

Good Interior Painting Means Good Painters Using Good Paint and a System

Good Interior Painting Means Leaving Your Home Clean When We're Done 

When we're finished we wipe off any splatters that may have fallen on baseboards, re-cut the baseboards if needed, touch up any light spots that might be showing through, and pull up any tape, tarps or plastic that's been used. Finally, we do a detailed inspection with you to be sure your happy with our work and the results.

Calhoun Painting is proficient at dealing with all kinds of ceilings and textures including popcorn and smooth. If needed, we're good at removing old popcorn ceilings, then floating and painting them to a smooth updated finish. We employ any number of professional residential painting methods including brushing, rolling and spraying—depending on the situation.  

If you're looking to add a decorative dimension to your ceilings we're are the painters to do it. We're great at decorative Faux Finishes for ceilings, and can make you're ceilings look as good as the one below.

​Painting the interior walls of your home is one of the least expensive ways to impact not only the look and beauty of your home, but the mood. Make the inside of your home the best place to be on earth—with wall colors that are warm and inviting, and that enhance and compliment your decor. We're great with color and would love to help you with color choices that can make the interior of your home warmly flow together from room to room. Call us!


The trim in your home serves many purposes, but mostly to accent and frame the colors on your walls. Trim is like the outline of a picture in a coloring book. When done right, trim should look fresh, clean and precise, causing the color on your walls to look their best. We love interior painting, and it will show when we're finished!

At Calhoun Painting we use a superior Sherwin-Williams paint product—ProClassic—to ensure beauty and lasting durability when painting trim. We also go to great lengths to "cut-in" the trim so that paint lines between trim and walls are precise, straight and professional looking. After all, we want your home to look its best! 

We also test your existing paint finish to ensure we don't put latex paint over oil, which would result in poor adhesion and become cause for a lot of problems and unnecessary expense.

We Proudly Use 

Sherwin-Williams® 

Interior Paints

​Faux Impressions™ Latex Glaze

The various effects available from Faux Impressions ™ Latex Glaze are accomplished by applying 1 or more layers of colored glaze over a base coat. Since the Latex Glaze is translucent (tinting creates a transparent glaze and mixing with paint creates a semi-opaque glaze), the basecoat color influences the finished appearance. It is a recommended practice to preview color choices on a 2 ft by 2 ft practice board prior to painting your project area.

Duration Home® Interior Acrylic Latex

With Duration Home Interior Acrylic Latex, you'll enjoy long-lasting durability, ideal for high-activity areas like kitchens, hallways, and bathrooms. Choose from multiple sheens and colors for that perfect washable latex finish. Duration Home carries the Sherwin-Williams' GreenSure designation.

SuperPaint® Interior Acrylic Latex

SuperPaint goes on fast, providing superior hide, quick cleanup, easy touchup and very good durability – all of which increase your production, minimize repaints, and keep your costs down. Plus, with over 1,400 colors and unlimited Sher-Color™ color matching, SuperPaint is sure to achieve your envisioned look and keep you satisfied. It truly is a super paint, perfect for all your interior finishing jobs.

Cashmere® Interior Acrylic 

Latex

Repaint a luxury room such as your bedroom, living room, dining room, den or office with a smoothness you can see and feel. Cashmere® Interior Acrylic Latex goes on effortlessly, so you get the job done with very little splatter and energy to spare. The non-sticky application levels smooth with no unsightly marks and leaves your walls with a rich, silky look. Available in a variety of scrubbable finishes, Cashmere offers beauty and durability that fit every room in the house.

ProClassic® Interior Acrylic Latex

Decorate your home's high-touch areas with a paint that stands up to daily abuse. ProClassic Interior Acrylic Latex gives doors, windows, cabinets and trim looks that last. It goes on easily, leaving a smooth, durable finish—with no brush or roller marks. It dries quickly, so you can finish the job sooner. And it's available in a variety of finishes, including satin, semi-gloss, gloss, and high gloss.

If you're not the one who put the paper up, chances are you don't know how it was applied or what kind of glue was used, and whether the walls were sized, primed or painted before it was put up. This lack of knowledge can make a huge difference in knowing how to remove it quickly and effectively---saving money.

Further, when wallpaper removal isn't done correctly, the sheet rock underneath is often damaged more than necessary. This results in considerable more labor time necessary to properly "float" the walls smooth before they can be painted.  And, if you don't know how to float walls smooth, you may have a real mess on your hands.  Let a pro like us handle this.

Another option is to simply float the seams smooth and then paint over the wallpaper. This is often a less expensive way to get rid of wallpaper and can look as good as it does after pulling it down. But it requires some know how and patience. We have both.

As professional wallpaper removal contractors, Calhoun Painting can help you determine the answers to these concerns—allowing you to make the wisest decision with regard to the most economical way to deal with old wallpaper

Considerations Before Removing Wallpaper

Emerald® Interior Acrylic Latex

Sherwin-Williams Emerald® paint and primer in one with advanced stain blocking technology delivers best-in-class overall performance. To ensure a beautiful, smooth finish and stunning color for years to come, use our finest paint ever. Emerald prevents stains from penetrating, offers maximum resistance to water streaking and spotting, features truly remarkable hide and covers dark colors. With exceptional coverage and washability, it's perfect for any room in your home. 

We Love To Paint! ... and It Shows!

No Other Memphis Interior Painter or Memphis Residential Painting Company Paints Home Interiors Better Than Us!

Areas We Provide Interior Painting Services

Calhoun Painting Company

4165 Pinehurst Blvd

Southaven, MS 38672

Phone: 901-674-4777

Business License # 3025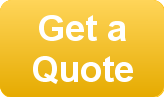 We wipe clean and replace all electrical outlet & switch plate covers.

We remove any work related garbage or debris.

We carefully roll up tarps & plastic, and remove them from your home.

We move furniture back to its original position.

We wipe down and dust all counter tops.

We sweep or vacuum the rooms we worked in.

We label each paint can for our customer's future touch-up convenience.

We conduct a final inspection with the customer.

We ask every customer if there is anything that would prevent them from giving us a good reference—and make it right if there is.

We remind each customer of our free 30 day touch-up program and 1 year guarantee.

We've Got Interior Painting Down!

Great Interior Painting Begins with Good Planning!

Choosing colors is often a daunting task for many folks, and we're here to help you through that process if you'd like some assistance.

After you hire us we'll provide you with plenty of color samples and help you pull the colors together so that your home flows from one room to another. We are always up on current color trends and have a great eye for color. And if its inspiration you lack, than let us help you get the juices flowing by showing you some examples of rooms from our Pinterest page.

Once the paint colors have been selected we can also advise you to the kind of paint finishes to use—flat, satin, semi-gloss or gloss—relative to the areas and surfaces being painted.

And we'll even order and pick up the paint from Sherwin-Williams so you don't have to. We receive tremendous discounts from Sherwin-Williams, and happy to pass those discounts on to you, so you get the finest paints available at the lowest possible prices—ensuring years of durability and walls that are easy to clean.​

First, We Pepare the Room

Before we begin painting a room we first have to properly prepare it. We remove all pictures, mirrors and mobile shelving from the walls. We will leave hooks or nails if you plan on putting things back up where they were, so you don't have to re-center them. Then we remove all the light switch and plug plates. We move furniture to the center of the room and cover it with plastic. Then we lay drop cloths down over the floors. 

Second, We Prepare the Room's Surfaces

We being by using sheetrock mud to repair and fill any holes, dents, cracks, or crevices, so when we're done painting the walls are restored to a smooth finish. Any wall or ceiling stains are primed with stain killer and polyurethane to ensure they don't reappear. Gaps between trim and walls, or between walls and ceiling are all caulked and smoothed. Then we sand the walls if needed, wipe and wipe down baseboards to ensure smooth finishes.

We begin painting by cutting-in between the ceiling and walls, and then around the walls and trim, working our way down from top to bottom. This is done by experienced craftsman painters with a steady hand, who pay close attention to detail to ensure precision cut paint lines and no overlap between colors. Once the cutting-in is complete, and while the edges are still damp, another painter rolls out the walls, getting as close to the edges as possible to ensure no flashing when the paint dries, and in such a way  to ensure proper coverage. Often a second coat is needed to guarantee appearance and durability. 

Hernando interior painting, Olive Branch interior painting, Southaven interior Painting, Memphis interior painting, East Memphis interior painting, Germantown interior Painting, Collierville interior painting, and Cordova interior painting.